JetBlue Airline Training Services Expand ATMS Usage by 150%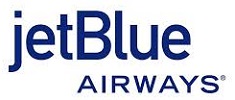 JetBlue Aviation Training Services Expand ATMS –  AQT Solutions is very proud to serve one of our nation's greatest airlines, JetBlue Airways. Over the past year, JetBlue has continued to make remarkable strides in increasing its training services to third-party aviation companies by 150%  with the use of ATMS (Advanced Training Management System). It's no mystery why JetBlue maintains such innovative leadership in developing and sustaining an integrated approach to regulatory-based training with the latest in training technologies, and has since its inception back in 2000. As the fifth largest airline in the U.S., JetBlue is truly an amazing airline company that strives for continuous improvement, not solely in the training arena, but also with its first-ever business class cabin (shown below) and the recent modernization of the coach class seat entertainment experience for its passengers, all in an effort to remain a leader among this highly competitive commercial aviation industry.
JetBlue Airways Corporation (NASDAQ: JBLU), an American low-cost airline, is the fifth largest airline in the United States. The company is headquartered in the Long Island City neighborhood of the New York City borough of Queens, with its main base at John F. Kennedy International Airport. It also maintains a corporate office in Cottonwood Heights, Utah. The airline mainly serves destinations in the United States, along with flights to the Caribbean, The Bahamas, Bermuda, Barbados, Colombia, Costa Rica, the Dominican Republic, Grenada, Jamaica, Mexico, Peru, Puerto Rico, Trinidad and Tobago, and many more. As of August 2015, JetBlue serves 96 destinations in the U.S., the Caribbean, South America, and Latin America.