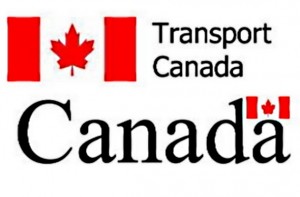 Transport Canada Safety Advisory on Air Transportation of Samsung Galaxy Note 7 Phones – Transport Canada published a Safety Advisory on the risks posed by the transport of Samsung Galaxy Note 7 smartphones in an aircraft now available in English and French. The safety advisory advises air operators, passengers, and crew of the risks involved in transporting the new Samsung Galaxy Note 7 smartphone in checked baggage or inside the cabin of an aircraft.
In light of recent incidents and concerns involving the Samsung Galaxy Note 7 smartphone, Samsung announced on September 2, 2016 a global recall and replacement program for millions of these devices because of batteries exploding or catching fire.
Lithium-ion batteries powering these devices have the potential to overheat or short-circuit if they are defective, mishandled, or not packed properly which can lead to a fire and cause a chain reaction with other lithium-ion batteries nearby.  The fire could easily overwhelm the aircraft's fire suppression.
Transport Canada is advising air operators, passengers, and crew of this safety risk and recommends that Samsung Galaxy Note 7 devices be carried in the cabin, where an incident can be immediately mitigated, and not in checked baggage. Transport Canada also strongly advises against using or charging these devices in the cabin of an aircraft.
This Safety Advisory is consistent with the U.S. Federal Aviation Administration's statement issued on September 8, 2016 and available on Transport Canada's Transportation of Dangerous Goods website at:  http://www.tc.gc.ca/eng/tdg/safety-menu.htm.
Credits: COSTHA (Council on the Safety of Transportation of Hazardous Articles). Feature photo The Gordie Howe International Bridge (French: Pont International Gordie-Howe), previously known during development as the Detroit River International Crossing and the New International Trade Crossing. Wikipedia.