Online Maritime Training Systems and Courses
ATMS for Maritime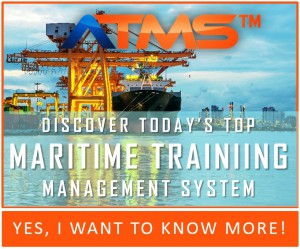 delivers a comprehensive maritime training management system for any type of classroom or online, computer-based elearning formats. ATMS can be used in conjunction with maritime simulation and other maritime training courses and systems such as MTS, which offers elearning for seafarers with a library of multilingual training course. MTS, for example, deliver training on STCW/BST, ISM, ISPS, MARPOL, VGP, MLC, SOLAS, and more. Factors to look for include whether or helpful visuals and instructive graphics. Training content must be SCORM compliant and can be added to ATMS's built-in Learning Management System (LMS).
Whether a shipping company is providing commercial, recreation or the military services, they must comply with strict regulatory compliance requirements, including the IMDG Code. ATMS Maritime Training System designed to simplify regulatory compliance training and recordkeeping for key roles in the shipping industry such as: deck crews responsible for managing navigation and handling cargo; ship engineers responsible for propulsion, maintenance and management; and steward/hotel employees responsible for food services, sanitation, and accommodations.
Training the fleet of national and international maritime employees can be a significant challenge. ATMS for Maritime provides an enterprise-wide training platform engineered to help shipping companies maintain the currency and accuracy of their employees' training and certifications. ATMS enables marine training managers to efficiently manage each group or department throughout the entire training process across a wide range of positions, covering such training areas as MARAD's environment, security and safety courses including (MTSA) certifications.