Posted on Wednesday 16th March 2016 | Airline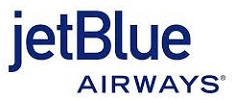 JetBlue Airways has appointed Brad Sheehan to the role of vice president, JetBlue University. Sheehan will report to JetBlue's senior vice president Safety, Security and Training, Warren Christie.
In his new role, Sheehan will be responsible for leading JetBlue's training programs. He will play a critical role overseeing JetBlue's education, training and development for crewmembers across the entire operation.
"With Brad's vast experience and depth of knowledge he will be well suited to lead our training tea at JetBlue University," said Christie. "We are committed to continuing to provide industry-leading training programs and learning initiatives for our crewmembers. I am pleased to have Brad supporting us in these ongoing efforts at JetBlue University."
Brad comes to JetBlue from ExpressJet, the world's largest regional carrier, where he most recently servced as the airline's senior vice president – Operations, responsible for the carrier's flight operations and system operations center.
In his 18 years with ExpressJet, Brad has also served as a line check airman, instructor pilot, training program manager, chief pilot, director of corporate safety and as vice president of flight operations, overseeing the airline's 4,000 pilots. His two decades of experience in a variety of roles at ExpressJet (and Atlantic Southeast Airlnes, with whom it merged with in 2010) position him well to lead the learning initiatives at JetBlue University.
Sources: Halldale Media, JetBlue Blog