Conferences, Dangerous Goods, Freight Trucking, Hazardous Materials, HIghway, Latest News, Maritime, Railroad
3pl conferences to attend, conferences for brokers, DAT Solutions, DAT Transportation Management Systems, DAT trucking sofware, Internet Truckstop, TIA Capital Ideas 2016 Conference, TIA conference 2016, Transportation Intermediaries Association (TIA), transportation management systems, Truckstop software
AQT Solutions just got back from attending the incredible TIA Capital Ideas 2016 Conference & Exhibition held in San Antonio, Texas last week, April 6-9. This was a major conference  for us as we continue to gain traction and customers in different modes within the transportation industry. We couldn't miss this event as TIA is the world's largest gathering of brokerage-based 3PLs. TIA Capital Ideas 2016 Conference educational and social events were very organized and selected. Events included the TIA Foundation Golf Outing hosted by Truckstop.com. The TIA DAT Hideout where everyone could network in a fun atmosphere and experience armadillo races, dress up for costume photos, listen to live flamenco guitar music while enjoying authentic tex mex food and drinks all while relaxing by the  famous San Antonio River.
I was so proud of winning a medal for second place among the women in the TIA 5K Fun Run (photo below), and first place in the exciting armadillo race! Beyond winning a shiny medal, it was even more rewarding getting the chance to run with so many important leaders in the industry. Coming from a technology company, TIA was the ideal atmosphere to make connections with other softwares providers such as Internet Truckstop, DAT, and McLeod in the transportation management systems space.
So who should attend this TIA Capital Ideas 2016 Conference? Well TIA is THE meeting for third-party logistics providers. It is a once-a-year chance to meet and socialize with TIA representatives and transportation professionals from throughout North America and around the globe.  The education presentations and social networking really help 3PLs who play such a critical part of business supply chains because "they allow shippers to access a single point of contact to select and qualify hundreds of carriers, manage cargo claims, leverage significant investment in software technology and provide mode, lane and carrier selection expertise. 3PLs provide carriers with access to shippers of all sizes and in geographic areas. 3PLs help carriers with cash flow by expediting payments (TIA.org)."
I was so glad to meet some great individuals of the McLeod Software team, including Anne Randall (shown middle-right above), Manager of Imaging Services who, with her bright light-up shoes, was the only lady to outran me in the 5K Fun Run! McLeod is a leading provider of transportation dispatch, accounting, operations and brokerage management software, and document management systems. Specifically developed for the trucking industry, McLeod Software's management solutions and services are geared to help transportation companies to increase their operational efficiencies and reduce costs.
I had the opportunity to meet Internet Truckstop Group's brilliant CMO Brent Hutto and his many team members managing their booth. Brent describes, "The TIA Conference is an exceptional opportunity to network with the leaders of the brokerage-based 3PL industry. It has allowed Internet Truckstop Group to continually grow its business by listening to those who attend. It is the perfect opportunity for us to hear what we're doing right and what we need to change from those who live and breathe transportation."
I also had the chance to connect with and learn about DAT Solutions, an innovative transportation management systems provider whose products include a vast network of load boards, where brokers, carriers, and shippers posted more than 99 million loads and trucks in 2015. DAT Solutions also provides real-time freight rates for transportation companies.
About TIA
The Transportation Intermediaries Association (TIA) is the premier organization for third-party logistics professionals doing business in North America. TIA provides resources, education, information, advocacy and connections to establish, maintain and expand ethical, profitable and growing businesses in service to their customers.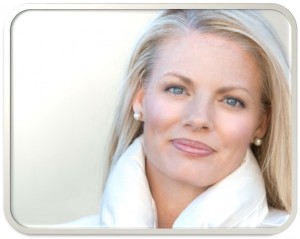 AUTHOR BIO
As AQT's Director of Marketing, Elizabeth Donahey is based in Napa, California's premier wine region. Elizabeth has a deep understanding of training management systems. As an assistant professor for over 5 years, Elizabeth taught information technology and operations management which complimented her work in IT performance and quality control programs throughout her fifteen years of experience within the IT industry. She also holds a certification in ITIL (Information Technology Infrastructure Library). Elizabeth's practical and theoretical knowledge of computer-based training systems is complimented by her passion for continuous process improvement.