How to Avoid Fines for Not Having Training Records
Meet Bob. Bob is tired of getting fined for not producing training records. Bob needs to learn how to avoid fines for not having training records.
Watch this whiteboard explainer video. Don't be Bob.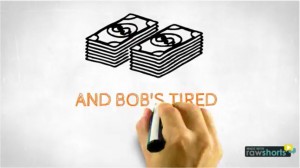 Audit-Ready Compliance Training Management
ATMS (Advanced Training Management System) for Regulatory Compliance is designed for manufacturing, transportation and logistics companies; including freight forwarders, 3PL's, courier operations, shippers and carriers of hazardous materials/dangerous goods and airport authorities.
Is your organization required to conduct training according to 29 CFR OSHA regulations for workplace safety, follow 49 CFR Part 177 for highway transport of hazardous materials, or are TSA security programs a large part of your organization? Maybe your organization has company specific training programs maintained by human resources or ISO 9000 standards. These are just a few of the regulated programs that require training and recordkeeping to ensure and maintain compliance critical to avoid letters of investigation, violations and costly fines.